African Plant Nutrition Institute
ABOUT APNI
The African Plant Nutrition Institute (APNI) is a newly created not-for-profit research and development organization with core competence in plant nutrition.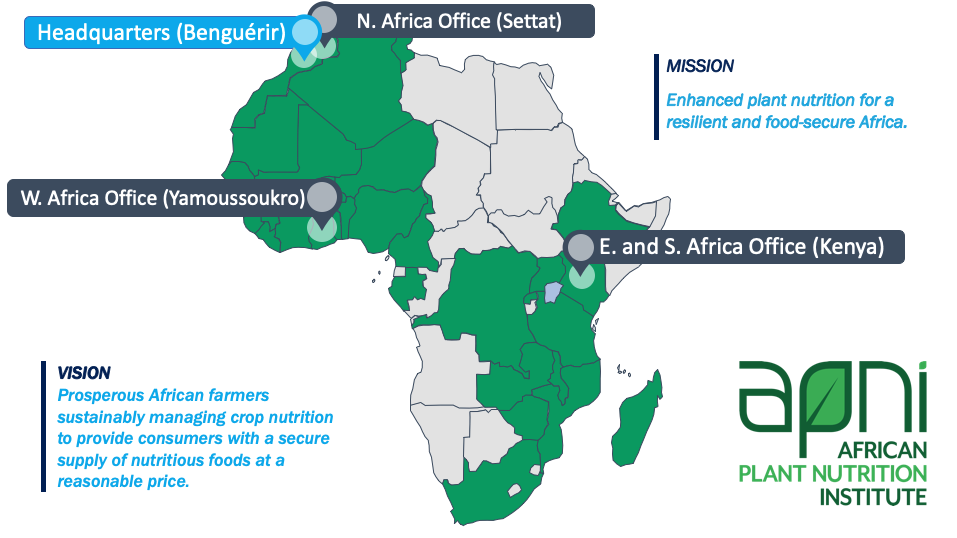 The continental vision of APNI is currently delivered through its headquarters in Benguérir, Morocco, and its regional offices in Nairobi, Kenya; Yamoussoukro, Ivory Coast; and Settat, Morocco.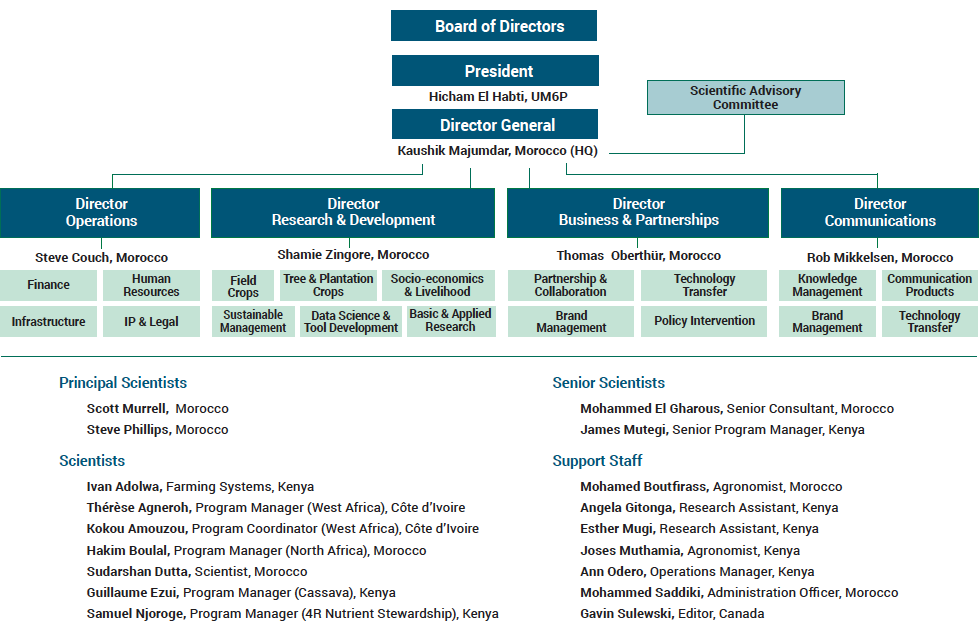 OPPORTUNITIES
Eligibility:
Scientists working at an African NARES institution or African university are eligible for this award.

2020 Priority Funding Areas
Weather-sensitive nutrient management solutions for cereal-based and tree-based cropping systems.
The role of plant nutrition for improved system health in the soil-crop-livestock-human continuum.
Big data aggregation and analysis for assessment of crop yield and nutrient response.
Collaborative partnerships are encouraged, but the Principal Investigator must be from an African institution. Students are not eligible for this award. Scientists from APNI, UM6P and OCP cannot be lead applicants for proposals.