Session Details
Title:
Keynote Session with Discussion
Date:
Tue Dec 8, 2020
Time:
9:00 AM - 10:00 AM
Moderator:
N/A
Keynote 1 - Precision Agriculture for Smallholders : Imperatives for Africa's Agriculture
The African continent is at the dawn of the Fourth Industrial Revolution (4IR) with significant challenges around inclusivity. The concept of the 4-IR will imply the deployment of technologies at unprecedented scale at a time when sustainable production underscores the need to produce twice as much with half the resources. For Africa, Precision Agriculture (PA) as a modern technology, represents a sustainable approach that will help farmers to manage their resources and increase productivity through such instruments as crop monitoring techniques, anticipation of postharvest losses, geospatial measurement and satellite/multi spectral imageries. With advances in Artificial Intelligence (AI), progress in PA has brought to smallholder farms, robotics, precision applications of inputs of fertilizer pesticides and seats etc. Africa is richly endowed, but the resources are finite and grossly underutilized. The African agro-ecology resources provide livelihoods for more than 70% of the population agriculture in Africa that are in smallholder-based subsistence systems and largely rainfed. Optimizing the African agricultural resources will benefit from Precision agriculture practices and principles especially in the present context, with the COVID-19 scourge and climate change with unabating grave impact on livelihoods and productivity. This paper examines what options exist for markets, desert farming, digitalization, mechanization and artificial intelligence-based alerts and early warning systems in agriculture, within the context of African Agricultural Research for Development (AR4D). In addition, the paper considers the direct impacts of drones in the context of development. The current exigencies make the application of PA indispensable for the acceleration of productivity given the timeframes of the Sustainable Development Goals, African Union (AU) Agenda 2063, the AU Science Technology, and Innovation Strategy for Africa (STISA). While PA works for smallholder farmers across that continent, challenges in its deployment must be confronted through multi-stakeholder concerted efforts that seek to raise the productivity of the African small and medium enterprise-based production systems. This is advanced and advocated for in the context of the Science Agenda for Agriculture in Africa (S3A), the technical framework for attaining Comprehensive Africa Agriculture Development Programme (CAADP) Goals. In conclusion increased investment in Research and Development (R&D) for appropriate technologies is imperative for growth to happen in African agriculture and its economies.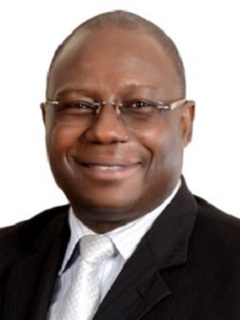 Executive Director
Forum for Agricultural Research in Africa (FARA)
Accra
GH
Length (approx): 30 min
Keynote 2 - Satellite Earth Observations and Machine Learning for Agricultural Monitoring in Sub-Saharan Africa
Food security is one of the most pressing issues faced by many African countries today. 2019 brought further shocks and setbacks to crop production across Africa. Farmers in East Africa, for example, faced more devastating floods, the most severe (and still ongoing) desert locust infestation in 70 years, and of course the COVID-19 pandemic, which has affected every sector and every food system and has brought global food security into the limelight. In 2019, food insecurity already affected nearly 690 million people globally, and more than 100 million people were projected to become food insecurity by the end of 2020.
In Sub-Saharan Africa, agricultural system shocks in coming years will continue to have severe impacts on the food security of smallholder farmers. Analyzing the nature and extent of these impacts and assessing their significance on livelihoods are important in planning responses and mitigation efforts, but these can become overwhelming tasks with only conventional capabilities like on-the-ground observations and surveys of farmers. Satellite-based Earth observations (EO), which provide crucial information about crops in near-real time, can play a vital role in supplementing such capabilities, enabling earlier warnings of disasters and supporting response programs involving risk financing and other measures that reduce food insecurity. Dr. Nakalembe's talk gives an overview of the efforts to address food insecurity using EO under the NASA Harvest, NASA's agriculture and food security program.
Length (approx): 30 min
Discussion with Keynotes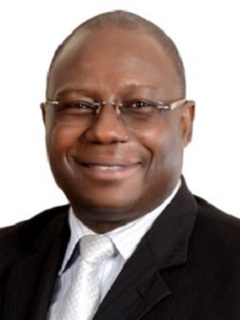 Executive Director
Forum for Agricultural Research in Africa (FARA)
Accra
GH
Length (approx): 15 min