About
the

African Conference

on

Precision Agriculture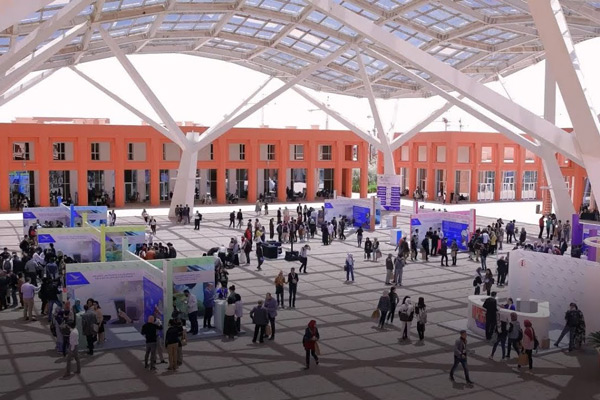 The mission of the African Conference of Precision Agriculture (AfCPA) is to "connect the science and practice needed to put precision agriculture in action for Africa." Through this mission, AfCPA seeks to provide a pan-African platform focused on highlighting new advances in the fields of experimental and applied precision agriculture.
AfCPA is aimed at strengthening and supporting the precision agriculture community within the African continent. AfCPA activities will engage all stakeholders including scientists, policy-makers, extension staff, crop consultants and advisors, agronomists, and service providers towards the common goal of building the capacity and resilience of African cropping systems.
AfCPA 2020 is the inaugural year for the conference, which is structured as a one conference, multiple-site event designed to address the difficulties caused by COVID-19. AfCPA 2020 provides opportunities for oral, poster and virtual presentations within its main and satellite programs. The virtual main program will be integrated by simulcast within the programs of each satellite site. This format offers advantages in the form of the interactions made possible within a traditional multiple track conference venue, the outreach and awareness created through a network of satellite sites extending across Africa, and the local engagement initiated at each site.
AfCPA sponsorships provide a unique opportunity to gain an audience with a promising and influential research and development community.
AfCPA is an initiative of the African Plant Nutrition Institute (APNI) in partnership with the International Society of Precision Agriculture (ISPA).

About
the

African Plant Nutrition Institute
The African Plant Nutrition Institute (APNI ) was established in 2019 as a not-for-profit organization dedicated to plant nutrition research and education programs focused solely in Africa. The headquarters of APNI is located on the campus of Mohammed VI Polytechnic University (UM6P) in Benguérir, Morocco. APNI staff are also located in Settat (Morocco), Yamoussoukro (Côte d'Ivoire), and Nairobi (Kenya).
Our geographic footprint of experience in research and outreach activities has spanned 29 countries in Africa. Our list of focus crops presently includes: maize, rice, cassava, coffee, oil palm, potato and soybean in sub-Saharan Africa, and wheat, olive, date palm and citrus in Northern Africa.
APNI partners with governments, NGOs, agribusiness, scientists, farmers, and other stakeholders who share APNI's mission to innovate plant nutrition through evidence-based practices for a resilient and food-secure Africa. Our approach to research follows the pattern of first using data-driven problem identification, partnering with value-chain stakeholders, and then developing appropriate farmer-centric research and education solutions.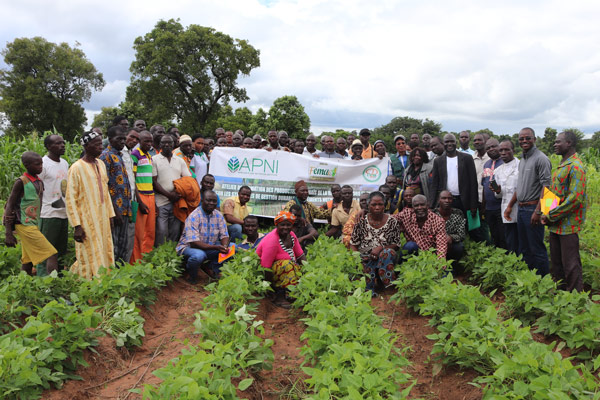 APNI's donor portfolio includes development agencies, the fertilizer industry, and philanthropic organizations and alliances. Our engagement with donors is typically through three to five-year fully funded projects with defined deliverables and outcomes that match donor expectations and our strategic goals.
About
the

Mohammed VI Polytechnic University
Mohammed VI Polytechnic University (UM6P) is an institution oriented towards applied research and innovation and aims to be among the world-renowned universities in these fields.
The University is committed to an educational system based on the highest international standards in crucial fields such as science and technology, humanities, economics and social sciences for the sustainable economic development of Morocco and the African continent.
This commitment allows UM6P to consolidate Morocco's avant-garde position in these fields through the implementation of a unique partnership approach and the strengthening of its academic and executive education programs in relevant skills, for the future of Africa.
Located in the town of Benguerir, near Marrakech, and situated in the heart of Mohammed VI Green City, UM6P intends to combine local roots with a national, continental and international influence.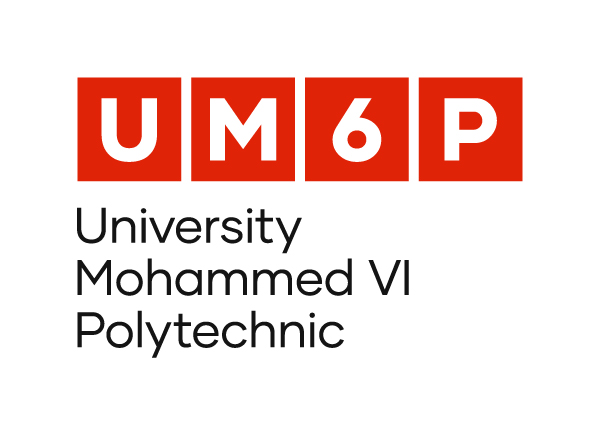 About
the

International Society

of

Precision Agriculture
The International Society of Precision Agriculture (ISPA) is the organization for those serious about the science of precision agriculture (PA). The ISPA is a non-profit professional scientific organization with the mission to advance the science of PA worldwide. Membership benefits include:
Opportunities to network with PA professionals from around the world, including access to the online membership directory.
Electronic access to the society's journal "Precision Agriculture," which is the top ranked multidisciplinary agricultural journal with a 2019 impact factor of 4.54. ISPA members have opportunities to publish research and review articles in the Society's journal.
Opportunities to present oral and poster papers at Society sponsored face-to-face and online events such as International Conference on Precision Agriculture (ICPA), Asian-Australasian Conference on Precision Agriculture (ACPA), European Conference on Precision Agriculture (ECPA) and the Latin American Conference on Precision Agriculture (Spanish acronym – CLAP). Registration fees to the conferences sponsored by ISPA society are discounted for Society members.
A newsletter that provides information from around the world on PA adoption, research activities and upcoming PA events.
Opportunities to nominate and be nominated for ISPA sponsored awards and recognition at the Society events.