Session Details
Title:
Keynote Presentation - Jess Lowenberg-DeBoer
Date:
Tue Dec 8, 2020
Time:
1:55 PM - 2:25 PM
Moderator:
N/A
Keynote 3 - Setting the Record Straight on Precision Agriculture Adoption
Adoption of precision agriculture (PA) around the world has been uneven. Some PA technologies have been the most rapidly adopted agricultural technologies in history and others have lagged. Among the disappointments is variable rate fertilizer, which was among the first PA technologies, but has become standard practice only for some farming niches.
PA is a tool box – Farmers take the tools that they need and leave the rest. For example, in countries with mechanized agriculture, many farmers take the global navigation satellite systems (GNSS) guidance but are very selective about the rest.
PA Adoption (like the economics of PA) is site specific. Very few PA technologies are profitable everywhere. For example, GNSS guidance is widely adopted on mechanized grain and oilseed farms everywhere, but not often used on grazing based hill farms in the UK or on small manually operated farms in the developing world.
PA tools are more likely to fit what farmers need if there is local development and adaptation. Who will develop PA technologies for Africa? Autosteer was developed in Australia and fits perfectly to agricultural systems that are similar to farming in Australia. Much of the world's PA technology for intensive grazing came from New Zealand where intensive grazing is a key sector of agriculture. Milking robots were developed in northern Europe and are still most widely used on small and medium sized farms that are typical there.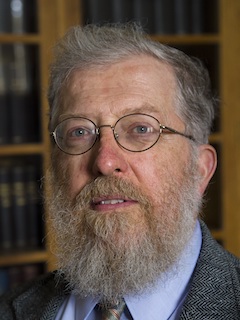 Elizabeth Creak Chair of Agri-Tech Applied Economics
Harper Adams University
Newport TF10 8NB
GB
Length (approx): 30 min