Session Details
Title:
Panel 3 - Building Precision Agriculture Capacity
Date:
Thu Dec 10, 2020
Time:
2:15 PM - 3:00 PM
Moderator:
N/A
Building Precision Agriculture Capacity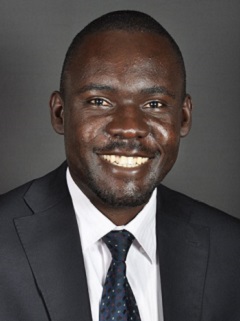 Anthony Egeru (speaker)
Program Manager-Training and Community Development
Regional Universities Forum for Capacity Building in Agriculture (RUFORUM)
Kampala
UG
Egeru Anthony (PhD) is the Programme Manager, Training and Community Development at the RUFORUM Secretariat and a Senior Lecturer at Makerere University. He previously served as the Ag. Deputy Executive Secretary (Programme Development and Implementation), Regional Programme Coordinator, and Assistant Grants Manager at RUFORUM Secretariat, and a secondary school teacher at Merryland High School, Entebbe. Anthony is a dynamic and distinguished researcher with multi-faceted experience in research including in rural development, systems ecology with a focus on management of dryland ecosystems, early warning system, rangeland health monitoring, land use planning, pastoral livelihoods, agro-forestry systems, climate change, adaptation and resilience programming and analysis, development processes-especially participatory analysis and curriculum design and development. Anthony's current engagement is facilitating the transformation of African agricultural universities to meaningfully contribute to Africa's development. This requires his in-depth engagement with youth and rural communities across various sectors and agricultural value chains as well as identification of talent among youth with potential for entrepreneurship and enterprise development. As the Programme Manager, Anthony is also facilitating efforts within RUFORUM to focus at youth and community incubation and agribusiness and building a cadre of focused change agents and leaders for Africa within Africa.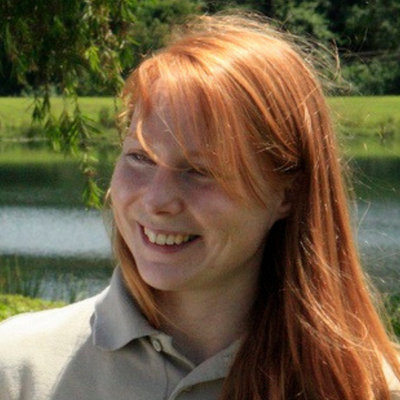 Claire Rhodes (speaker)
CEO and Founder
Producers Direct
London
GB
Claire is CEO and Founder of Producers Direct. Producers Direct is an award-winning enterprise led by farmers for farmers - focussed on designing farmer-led solutions to the challenges faced by smallholder farmers worldwide. To-date, this has improved livelihoods for over 1 million small-scale farmers across East Africa and Latin America. Producers Direct delivers a range of farmer-led services in-person and digitally, focussed on four key areas: 1) Training & Information Services; 2) Access to Financial Services, 3) Market Access and 4) Access to data to support farmers take smarter farming decisions. International recognition for our work has included UK Google Impact Challenge winner, World Bank Collaborative Data Innovations, GBBC 2019 Scaling Impact for the UN SDGs Zero Hunger winner and most recently, 2020 WFP Innovation Accelerator awardee for Digital Cooperatives - a pioneering platform applying innovation in blockchain technology to replicate the benefits of traditional farming cooperatives to improve incomes and food security for smallholder farming families, especially women farmers.
Before joining Producers Direct, Claire worked with a number of organizations promoting the leadership of small-scale farmers within international development processes. This included seven years with the US-based non-profit Ecoagriculture Partners, the United Nations Development Programme, the Bill & Melinda Gates Foundation, and DFID.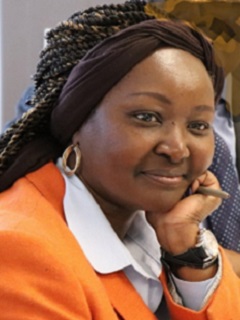 Beatrice Gakuba (speaker)
Executive Director
African Women Agribusiness Network
She is a widely respected and recognized development professional and private entrepreneur with more than 30 years of international experience in economic development, food security & nutrition and women economic empowerment. She is an innovative strategic thinker with strong analytical skills. Her strength is in managing resources and building resilience while developing and inspiring cohesive teams. Her career in development include World Bank, IFPRI UNICEF, UNIDO, IFAD and WFP.
Ms. Gakuba's major fields of expertise are entrepreneurial skills development, food security & nutrition, women in development and industrialization, economic transformation, rural enterprise development, export diversification and business development in post-conflict environment.
She is a multilinguist and particularly skilled at negotiations, with a proven ability to work under harsh conditions. She is very passionate about issues related to women in agribusiness and economic empowerment.
Length (approx): 40 min