Femi Adekoya
Managing Director
Integrated Aerial Precision Ltd
Femi Adekoya, is a plant health scientist by training, an AgricTech professional, and an experienced practitioner in the agricultural & horticultural industry with over a decade year experience. He has a strong interest and experience with agricultural innovations and technologies. He holds B.Agric (FUNAAB) and MSc. Integrated Pest Management (Harper Adams University) through the prestigious Commonwealth Scholarship by the UK Government. Currently, Femi leads as the Precision Agriculture Specialist at Integrated Aerial Precision (IA Precision); an enterprise where he uses UAVs and geospatial data analytics to help smallholders & commercial farmers, and relevant agricultural stakeholders adopt and practice precision agriculture. Furthermore, to address the lack of awareness and dedicated education for capacity building towards precision agriculture; he founded Precision Field Academy serving as the Head of Training, bridging the knowledge and skill gaps in precision agriculture and technologies.
Precision Agriculture in Africa; The Youth are ready
Presentation time to be announced
Precision Agriculture holds enormous potential for Africa's food security and socio-economic development. With the evolvement of the global agricultural systems and the growing emergence of the Fourth Agricultural Revolution (Agric 4.0), Africa is presented with a huge opportunity to leverage precision agriculture to meet its growing population demands in a sustainable environment. Of course, the growth of precision agriculture practices and tools is not without its challenges. However, to achieve rapid adoption of precision agriculture concepts, it is necessary to invest in building local capacity. With Africa being the world's youngest continent, Africa can take advantage of the enthusiasm and the power of her young talents by nurturing this young demographic through quality education and building local capacities in precision agriculture techniques and technologies. As a young agricultural professional leading with digital technologies and engaging with youths across the continent in various capacity-building initiatives, I will address the potential strategies to promote the rapid adoption of precision agriculture in Africa.
José Paulo Molin
Professor - Department of Biosystems Engineering, Luiz de Queiroz College of Agriculture
University of São Paulo
Agricultural Engineer, PhD in Agricultural Engineering at the University of Nebraska. He is a Professor at the University of São Paulo (USP), in the Department of Biosystems Engineering, Luiz de Queiroz College of Agriculture (ESALQ), in Piracicaba, São Paulo, since 1989, where he coordinates the Precision Agriculture Laboratory. He works at the interface between the area of ​​Agricultural Machinery and Precision Agriculture, especially with crop and soil sensors, spatial variability, yield mapping and site specific application of inputs. He coordinated the Brazilian Congress of Precision Agriculture from its creation in 2004 until 2018; chaired the Brazilian Commission for Precision Agriculture - CBAP, of the Ministry of Agriculture, Livestock and Supply from its creation in 2012 to 2016 and was president of the Brazilian Association of Precision Agriculture - AsBraAP, from its foundation until 2020.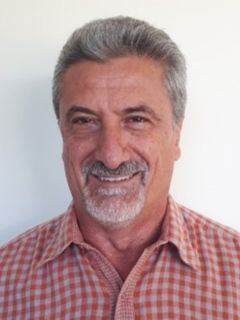 Tropical Precision Agriculture: The Brazilian experience
Presentation time to be announced
Soils with limited natural fertility and high dependence on imported fertilizers, in addition to intense natural spatial variability, are factors that made Precision Agriculture (PA) develop in Brazil. More than 20 years of academic and business experience have been accumulated, with intense consulting services with business models adapted to local conditions, involving small, medium and large rural properties. Innovations and challenges are still needed in the field of soil fertility management, as well as advances in the adoption of phytosanitary control practices for crops using PA techniques. In the segment of technologies associated with machines, the local market remains aligned with global innovations. It is hoped to offer an approach to this evolution.
Francelino Rodrigues
Senior Scientist - 2IC from Precision Agriculture research group
Lincoln Agritech Ltd.
Dr Francelino Rodrigues has been working in precision agriculture and remote sensing since 2004, including in his MSc, PhD and Postdoctoral studies. During his time, he has got precision agriculture and remote sensing experience in contrasting cropping systems (coffee, sugarcane, cereals) in a variety of countries (Brazil, Australia and Mexico) and at different spatio-temporal scales - from plot experiments towards small and commercial farming systems to regional scale.
Before joining Lincoln Agritech in July 2021, he worked for eight and a half years at the International Maize and Wheat Improvement Center (CIMMYT). At CIMMYT he was involved in projects related to maize and wheat high throughput phenotyping, and precision agriculture and remote sensing techniques applied to crop management at different spatial scales – executing field campaigns in countries in East Africa and South Asia and Mexico.
His research focuses on the analysis and interpretation of spatial and temporal agricultural data sets, built up by the use of proximal and remote sensing technologies. Francelino is interested in the use of such technologies for high-throughput phenotyping and in the development of decision support systems for growers from different industries.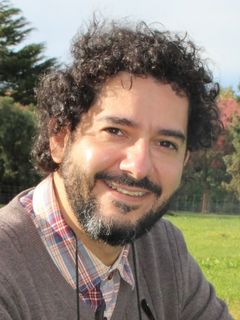 Remote Sensing: from plot towards landscape scales
Presentation time to be announced
The agricultural research sector is working to develop new technologies and decision support tools to sustainably increase food productivity, ensure global food security and decrease poverty. Precision Agriculture (PA) and specially Remote Sensing (RS) technologies have become more affordable in recent years. Cameras have become more compact and lighter, with improved spectral and spatial resolutions. The use of incoming light sensors allows for images to be automatically calibrated to surface reflectance on the fly, while the image processing software keeps getting faster and increasingly user friendly. This progress has promoted a lot of advancements in the application of unmanned aerial vehicles (UAVs) equipped with multi or hyperspectral and thermal cameras. Similarly, relatively new satellites systems such as Sentinel-1 and 2, as well as those of private companies make it now possible to use their data streams to regularly monitor crops and develop decision support tools for crop management. UAV and satellite based remote sensing technologies are now being used in agricultural research at different scales, from experimental plots on research stations to farmers' fields and regional scales. A few examples of R4D using RS technologies at different spatio-temporal scales for agricultural research, development of decision support systems to farmers and its business model are going to be presented aiming for audience comments and discussion.